Lara Wright
(Views and opinions expressed on this page and elsewhere on this site are my own and not neccesarily shared by Marvel Comics.)
Hi! I'm Lara Wright, I'm 17 years old, and besides Spidey my favorite subject is Science. This semester at school I'm very deprived of that subject though. English and Publications seem the exact opposite of science to me.
Thanks for coming to The Spiders' Webs I hope you like it here and will visit often. This site is under constant construction so there's bound to be something new soon. If you
have any comments or questions about any of our favorite wall crawlers you can reach me via...

E-mail
MaydayParker@hotmail.com
(Beware when sending to yahoo I check it very seldom.)
spidergirl2788@yahoo.com

ICQ
Spider Woman - 5611416
MaydayParker - 77493384

Yahoo messenger
spidergirl2788
MSN Messenger
MaydayParker@hotmail.com

My nephew in his Spider-man slippers.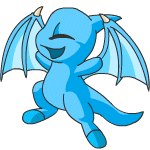 Wanna a cute virtual pet to call your own? Click on the Shoyru above to get one from neopets.com!
(By clicking through this link I earn neopoints so please tell all your friends to use this link!)

**** UPDATE 3/27/2002 ****
Character of he Month for February and March are finally up. I'm gonna to pick April's in the next week and hopefully get it posted it soon. I've also updated the comics list for Spider-Man 2099 and scanned two of the new covers so be sure to check that out. There are other random updates throughout the site. If there are any that are particularly big or I just plan like I'll post about it here.
                        Lara C. Wright
**** UPDATE 12/27/2001 ****
I've uped the frames at the Spiders' Web's from 2 to 3. It looks a bit crowded, I know, but I'm hoping it'll still work great. Also, please check the Character of the Month, Spider-Man Links, and Spider Paper pages for new pictures and info.
                        Lara C. Wright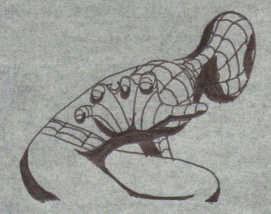 My Spider-Man picture that won
Claxclan's Fanart/Fanfiction contest at
The Make Mine Marvel Club at Yahoo.com.

Assorted, Non-Spider-Man Links
---
Falling Is Like This
Jules's awesome music and thoughts page. I'm addicting to signing her guestbook.

The Cloverleaf Queens 4-H Website

D.S.C. Smugglers
Star Wars fan page

Senor Parlier's Pagina de Espanol
Go there, say ISIS sent you, rack up my suck up points!

Spider-Man, Spider-Man 2099, Spider-Man Unlimited, Spider-Girl (click here for semi-complete list of characters) and all other characters mentioned on this site and their distinctive liknesses thereof are Trademarks of Marvel Characters, Inc. and are used with permission.
Copyright 2001 Marvel Characters, Inc. All Rights Reserved.